Where does better education start? One thing all of our customers have in common is the desire to improve auscultation training to better prepare their students for their clinical career. Have a look at some of our customer success stories to find out what they have to say about the role Cardionics plays in their mission.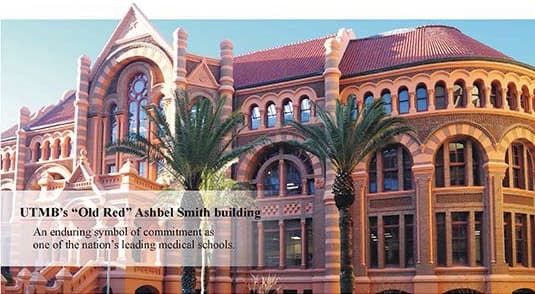 "With 1200 students a year using them, the SAMs are my most useful tool. They're very dependable and functional."
— DR. BILL BOUDREAUX, ASSISTANT PROFESSOR + MEDICAL EDUCATOR AT UTMB SCHOOL OF MEDICINE
University of Texas Medical Branch
FOCUSED ON MEDICAL EDUCATION QUALITY
Discover the University of Texas Medical Branch and its notable history of training medical students, along with its commitment to advancing the state of medical education.
Learn about UTMB's focus on improving their student's physical assessment skills through the use of simulation. Meet Dr. Bill Boudreaux and learn about his approach to enhancing UTMB's student education experience.
California Health Sciences University
RAISING THE BAR ON PHARMACIST EDUCATION PROGRAMS
Learn about the California Health Sciences University College of Pharmacy and its forward-thinking mission to transform pharmacy into a primary care profession.
Discover why the CHSU faculty focuses on helping its students to develop solid clinical skills, and read about their approach to accomplishing that goal as they prepare their students to become leaders in their field.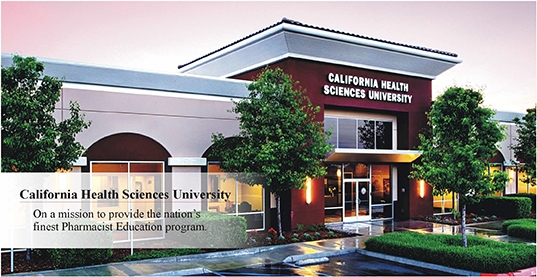 "Our end-game is to prepare our students to become outstanding pharmacists. We train them with the best available technology."
— DR. ASIM ABU-BAKER, ASSOCIATE PROFESSOR OF CLINICAL SCIENCES + CHAIR OF THE DEPT. OF CLINICAL + ADMINISTRATIVE SCIENCES AT CHSU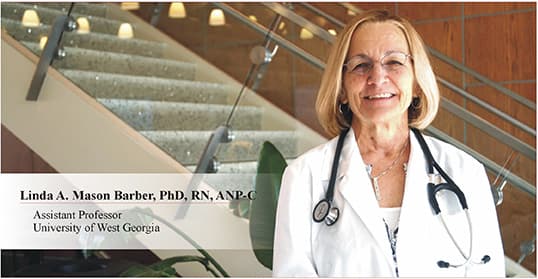 "The real benefit of the Cardionics tools is how they help students tie together the didactic with the practical application."
— DR. LINDA MASON BARBER, ASSISTANT PROFESSOR AT THE UNIVERSITY OF WEST GEORGIA
Dr. Linda Mason Barber
COMMITTED TO NURSE EDUCATION EXCELLENCE
Meet Linda A. Mason Barber, an experienced cardiac Adult Nurse Practitioner, a passionate nurse educator and a frequent presenter on the topic of nurse education.
Learn about Linda's thoughts on the need to continually advance the quality of nurse education and her focus on clinical skills development. See how she's addressed the need to connect theory with practical application.
Clinical Ausculation Systems
Click here for an overview of electronic stethoscopes allowing physicians to amplify and analyze physiological sounds.
Auscultation Simulation
Click here to see the complete line of auscultation and clinical training simulators for classrooms and clinical skills labs.
Telehealth Systems
Click here to see the telehealth products for  sharing live physiological sounds with a group of students or for remote diagnosis.